XLarge, UT, & Mountain Dew in Harajuku
This charismatic Japanese guy and girl posed for our photo on Cat Street in Harajuku. The guy was a lot of fun – and a big fan of Mountain Dew. He is wearing a UT x Modular Records t-shirt, baggy XLarge pants with a studded belt, and Nike sneakers. The cute girl with him is wearing a knit hat, plaid sweater, denim short shorts, and black boots. If you look at the closeup picture, you can see that the guy has several ear piercing in which he's wearing large (heavy looking) hoops.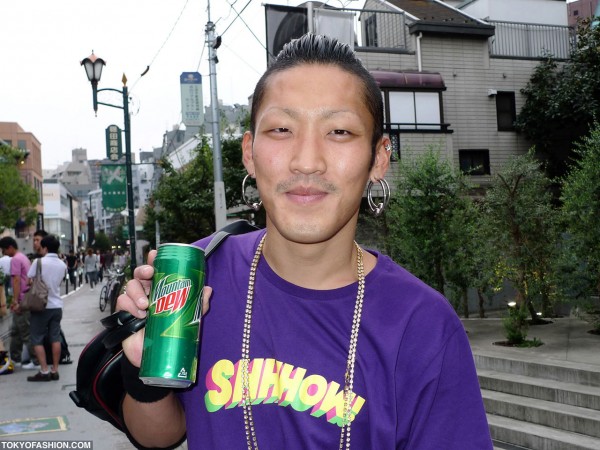 Click either photo to enlarge it.