World Wide Love T-Shirt Girl in Shibuya
This cute Japanese girl was photographed in the Shibuya area of Tokyo. She is wearing a "New York City" print t-shirt from the Japanese brand World Wide Love, denim shorts from RNA, a belt that says "Goodbye Boyfriend", and Sketchers sneakers. She is also wearing several necklaces and carrying an umbrella.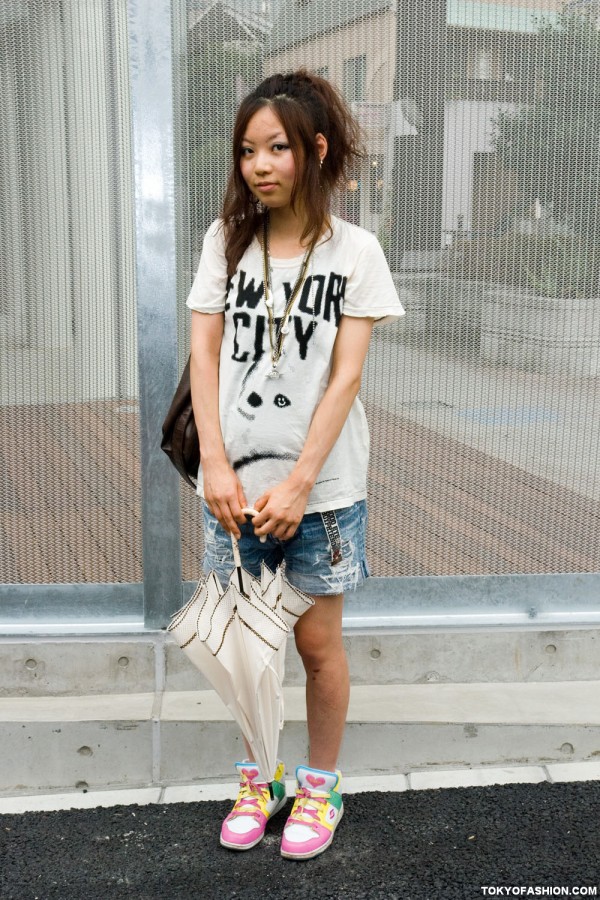 Click the photo to see it bigger.