Two In The Shirt vs. Soar Cap in Shibuya
A Japanese guy wearing various streetwear brands in Shibuya. If you look in the background, you can see a Yamanote Line train speeding by as this picture was taken. Back to fashion, this guy is wearing a cap from the skate brand Soar-TYO, a shirt by the street brand Two In The Shirt (aka T.I.T.S.), rolled up Levi's pants, and Adidas sneakers.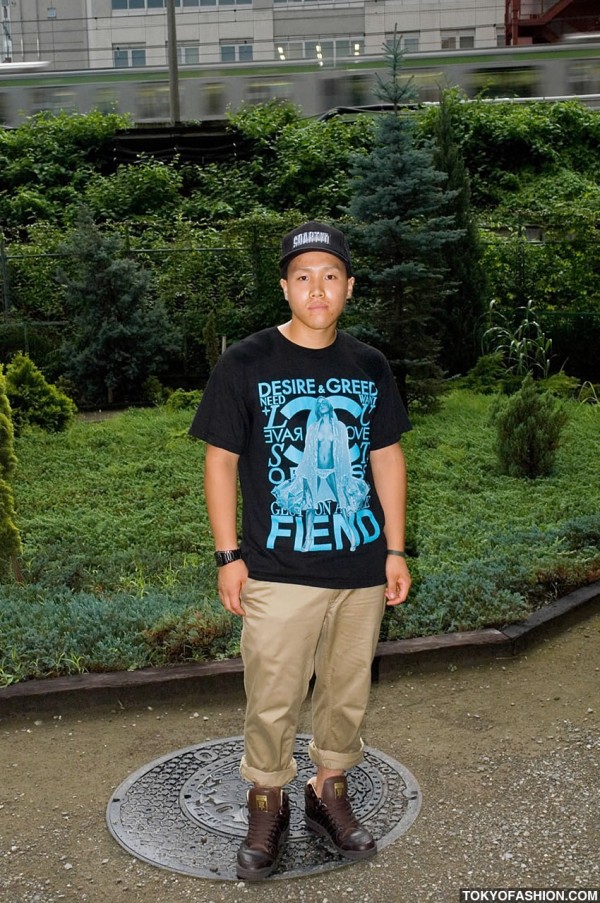 Click the photo to blow it up.