Tattoo, Sunglasses & Torn Denim in Shibuya
This friendly Japanese girl and guy posed for our photo near Center Street in Shibuya. The girl has hair with silver highlights and is wearing sunglasses on the top of her head, a striped button up shirt over a black lace top, torn belted jeans, a wallet chain, and platform heels. The guy is wearing a white hat, sunglasses, a purple jacket over a t-shirt, long cutoff shorts, and white sneakers. The guy is also carrying an Adidas handbag and the girl has a fairly large tattoo on her chest. Her eye makeup is also interesting.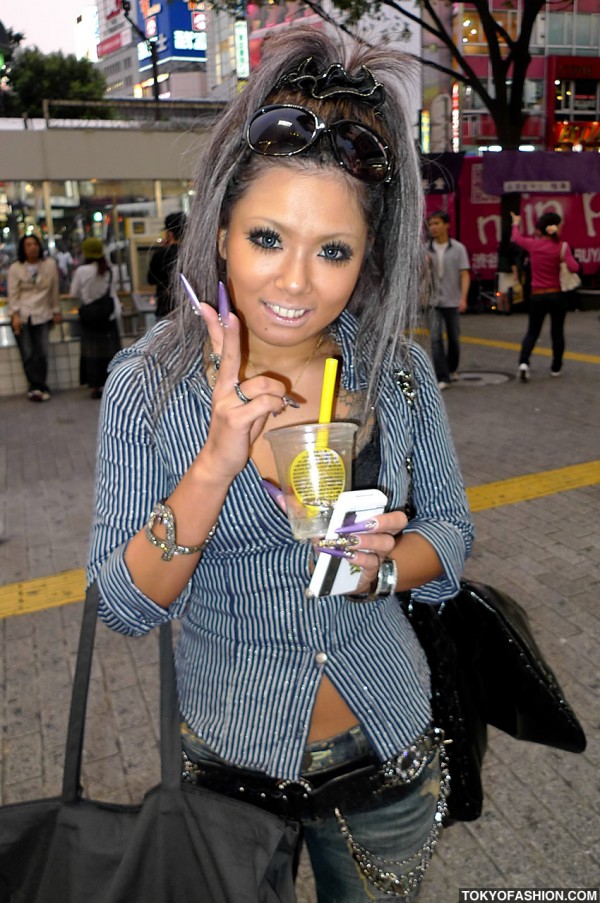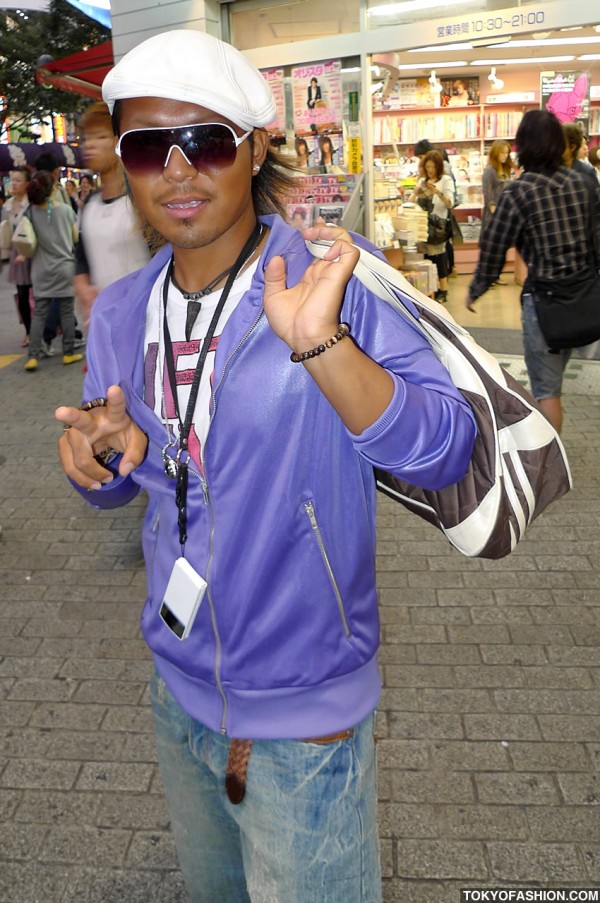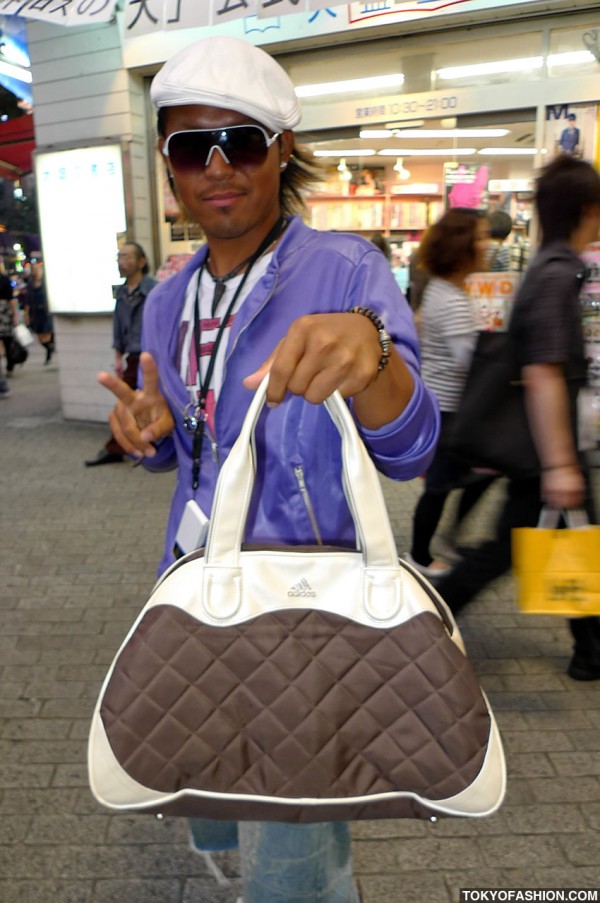 Click any photo to enlarge it.