Smiley Faces Tie & Green Fedora in Harajuku
This brightly dressed – and blonde haired – Japanese guy was photographed outside of the Design Festa gallery in Harajuku. He is wearing a green fedora hat, a green button up shirt, a wide tie with smiley faces on it, wide leg pants with a print on them, and black leather shoes. His bag is backpack.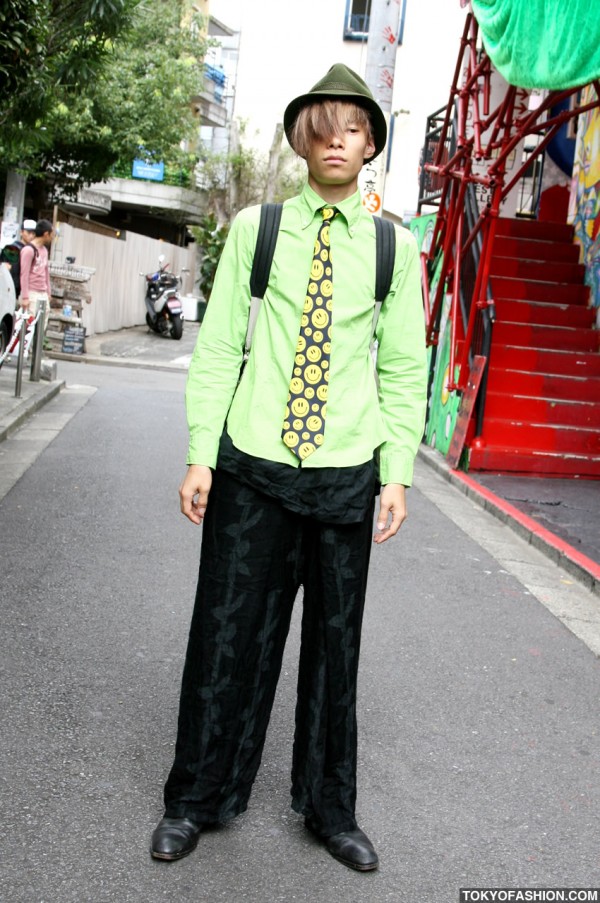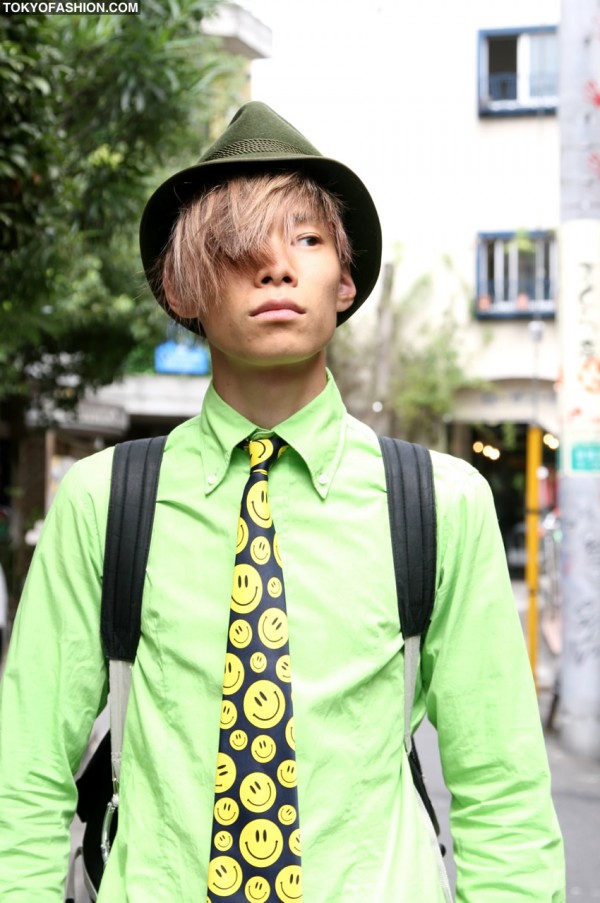 Click either photo to see it in high resolution.