Rune Boutique World Debut – Kyary Pamyu Pamyu & 6%DOKIDOKI Are Coming to America
Kyary Pamyu Pamyu (The Princess of Harajuku) and 6%DOKIDOKI (one of Harajuku's most iconic fashion brands) are joining forces with Rune Naito (the father of "kawaii") to host a huge party in Los Angeles on December 9, 2011. (The official Facebook page for the event is here.)
This will be Kyary's debut in America – and there will be a popup shop, art show, limited edition Medicom toys, and much much more! TokyoFashion.com will be reporting extensively on the Rune Boutique World Debut in the near future, but first we wanted to share the announcement directly from the organizers. Check out all of the details below and make your plans to be in Los Angeles in December!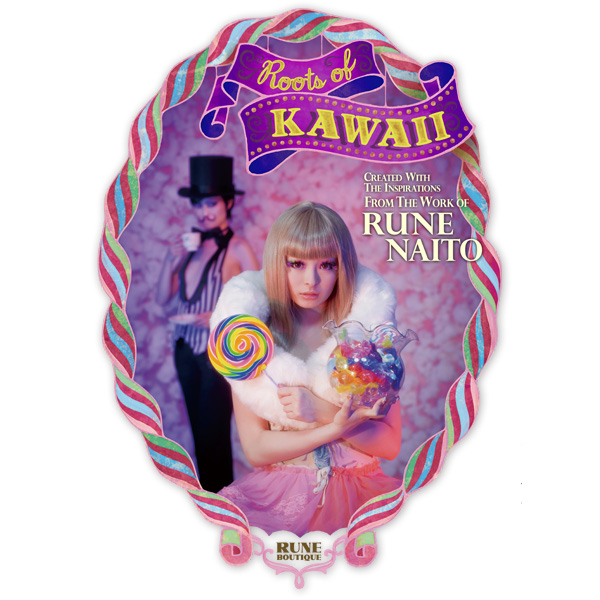 Launching a new chapter in Japan's iconic Kawaii movement, Friday, December 9 marks the world debut of RUNE BOUTIQUE at Royal/T in Culver City. A passport to Japanese pop culture and beyond, RUNE BOUTIQUE's World Debut Party will immerse guests in a multi-faceted experience, celebrating the roots of Kawaii alongside luminaries from Japan's art, fashion and music worlds.
RUNE BOUTIQUE represents the new, cutting edge brand collaboration from renowned creative director and fashion designer Sebastian Masuda of 6%DOKIDOKI and the late Japanese illustrator Rune Naito. Considered the father of Japan's Kawaii movement, Naito's cute, feminine imagery set the direction for a global trend that would inspire generations of art, music, fashion and cuisine to come.
Four key visual elements and themes from Rune Naito's original artwork – Candy, Drugs, Beauty, and Savon – have been reinterpreted by Sebastian Masuda and infused with his signature creative direction and dreamy girl imagery, featuring models from Harajuku's street fashion movement: Yuka, Kyary Pamyu Pamyu, Shiho Takechi, and Fumiko Aoyagi. Masuda's newly envisioned campaign will be unveiled at the event and featured on limited-edition merchandise as well as throughout Royal/T's décor.

For the historic occasion, Royal/T's 10,000 square foot Japanese-inspired exhibition space will be transformed into a Kawaii-esque wonderland of delights, and the evening will feature:
Exhibition of original artwork by Rune Naito
6%DOKIDOKI's first US fashion show featuring Japanese recording artist and model Kyary Pamyu Pamyu, as well as the debut of their men's line!
RUNE BOUTIQUE fashion contest (for details on how to enter, please visit Bubble Punch [COMING SOON!])
Pop-up retail shop filled with limited-edition merchandise: cosmetics, sundries, accessories and apparel
Advance release of original MEDICOM TOY x RUNE BOUTIQUE products
Surprise fan service/gift give away
Themed photo booth
Food trucks
Following RUNE BOUTIQUE's launch event, the exhibition and pop-up retail space will be open from
December 9, 2011 through January 9, 2012. Presented in association with The Consulate General of Japan, Japan Foundation in Los Angeles and Bubble Punch, the event is free and open to the public.
For more information, please visit www.runeboutique.com of the FB event page.