Polka Dot Pants & Converse in Shibuya
This photo was taken outside of Parco in Shibuya. When we first start shooting, there were two people, but the third guy – their friend – showed up before we finished. They were all very fun. The guy on the left is wearing glasses, a headband, a black hoodie, polka dot pants rolled up, and Velcro sneakers. The girl with the cute hair in the middle is wearing a button up shirt, belted skinny jeans, and Dr. Martens boots. The late-arriving guy on the right in the second photo is wearing glasses, a necklace made of huge chain links, a shirt with decorations on it, cropped drop crotch pants, and Converse sneakers.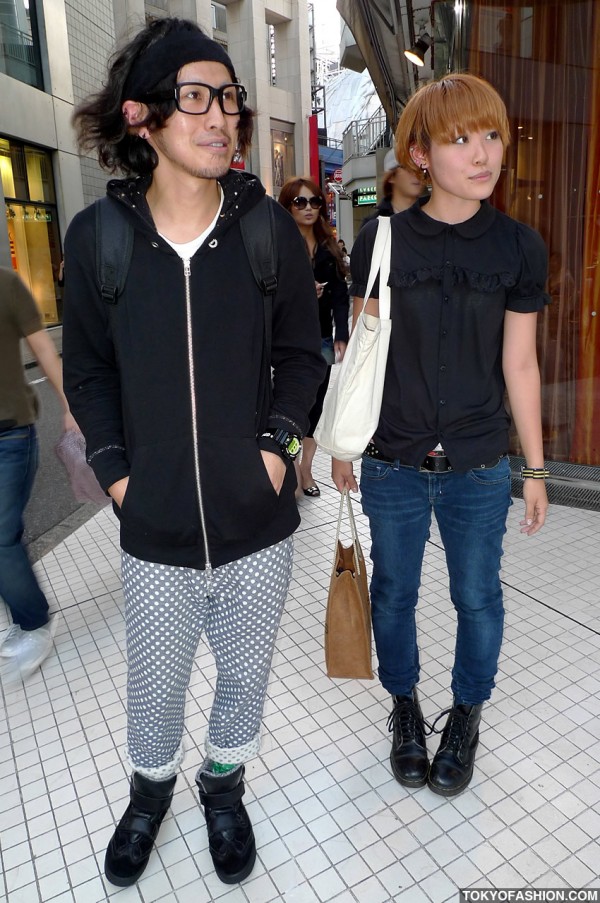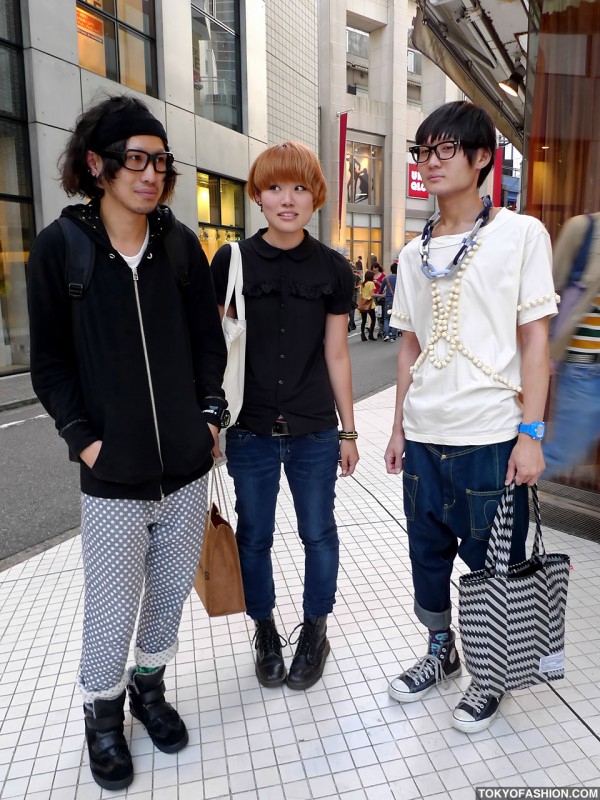 Click either photo to enlarge it.