Pink Dress & Black Boots in Harajuku
These two Japanese girls were photographed on Cat Street in Harajuku. The girl on the left has what looks like a big scarf wrapped around her entire outfit. That outfit consists of a knit sweater, lace skirt, and black boots. The girl on the right is wearing a light blue hoodie over a pink dress with leggings and denim-colored boots. The eco bag that the girl on the left is carrying is an Elle Magazine 20th anniversary bag.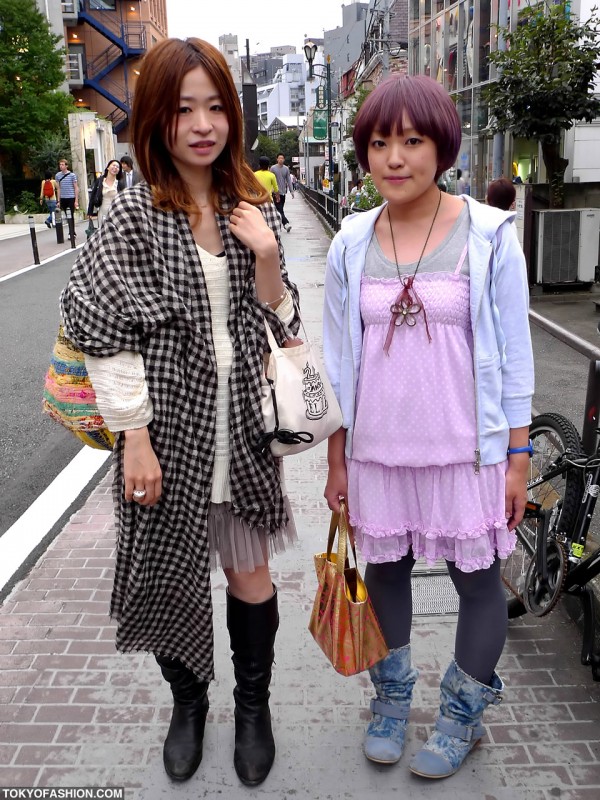 Click the photo to see it bigger.