Lost & Found Flower Girls on Cat Street
These two Japanese girls – both carrying shopping bags from the select shop Lost & Found – posed for our photo on Cat Street in Harajuku. The girl on the left is wearing a flowery dress over a white top, black stockings, and pink heels. The girl on the right is wearing a flower top (see a pattern?), rolled up jeans, and boots that look a little moccasin inspired. The girl on the left is also carrying a small handbag and a shopping bag from Yellow96, and the girl on the right is carrying a brown suede shoulder with fringe.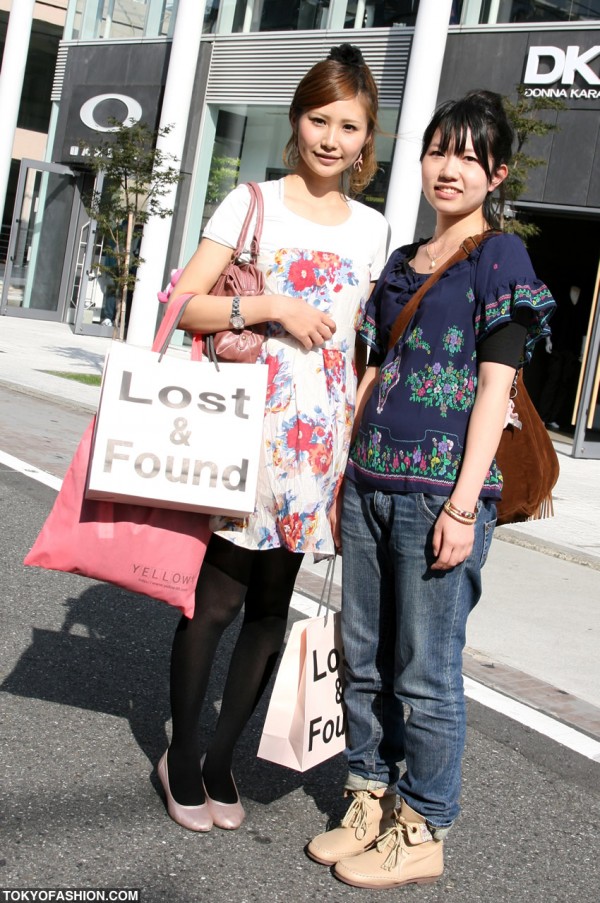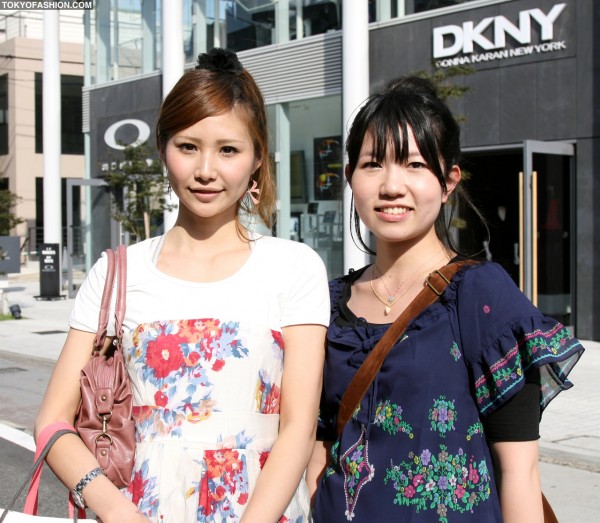 Click either photo to see a high resolution version.