Japanese Punk Fashion & Mohawk Hair in Shibuya
This Japanese punk guy (with a nice Mohawk hair style) was photographed in the Shibuya area of Tokyo. He is wearing a t-shirt from the Japanese brand 666, black pants from Uniqlo, and Dr. Martens boots. The studded leather jacket he's holding is by the Japanese brand American Nostalgia. He's also wearing a studded belt, wallet chain, and studded bracelets.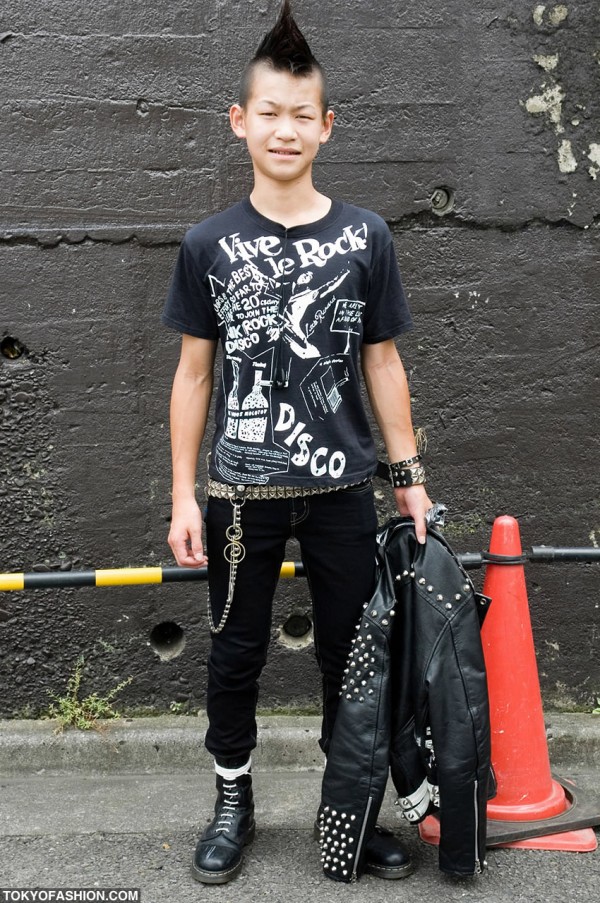 Click the photo to see it bigger.