Japanese Glasses Girl & Large Hair Bun in Harajuku
We photographed these two Japanese girls on a windy day in Harajuku. The girl on the left has her hair up in a huge bun – a hairstyle that is quite popular with Japanese women. The girl on the right is wearing glasses, a striped top, a hoodie, jean shorts, and sneakers. Both of the girls are wearing necklaces – the girl on the left a wooden bead necklace, and the girl on the right a silver heart from Tiffany & Company.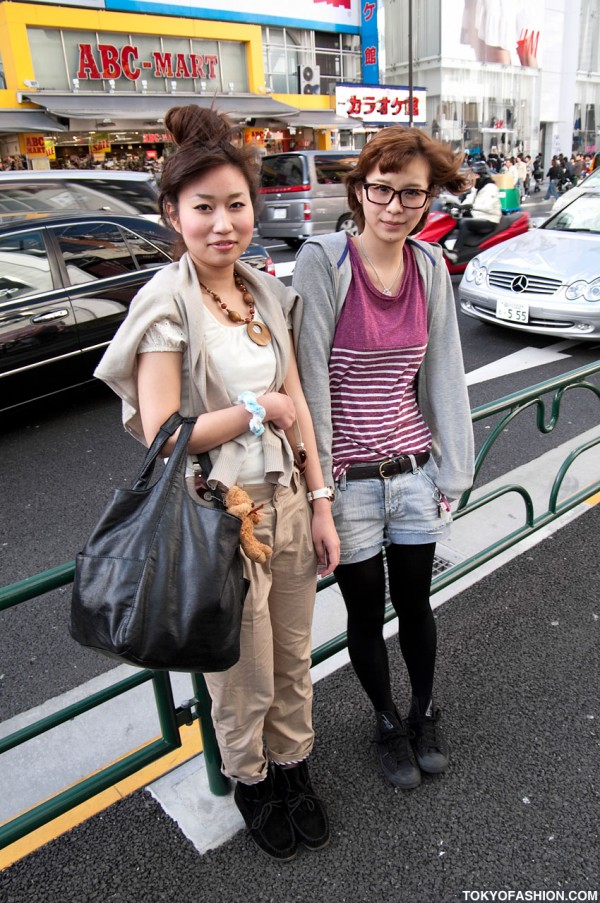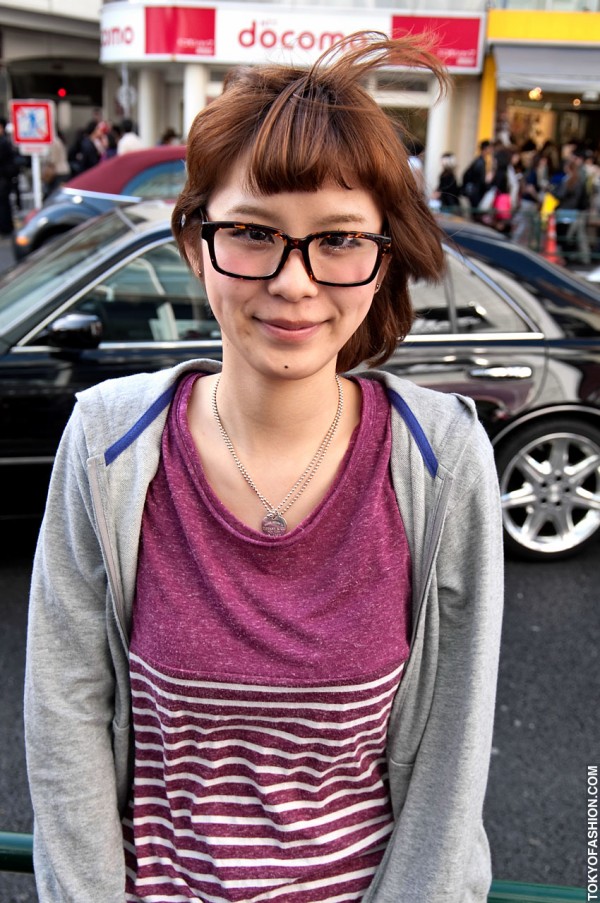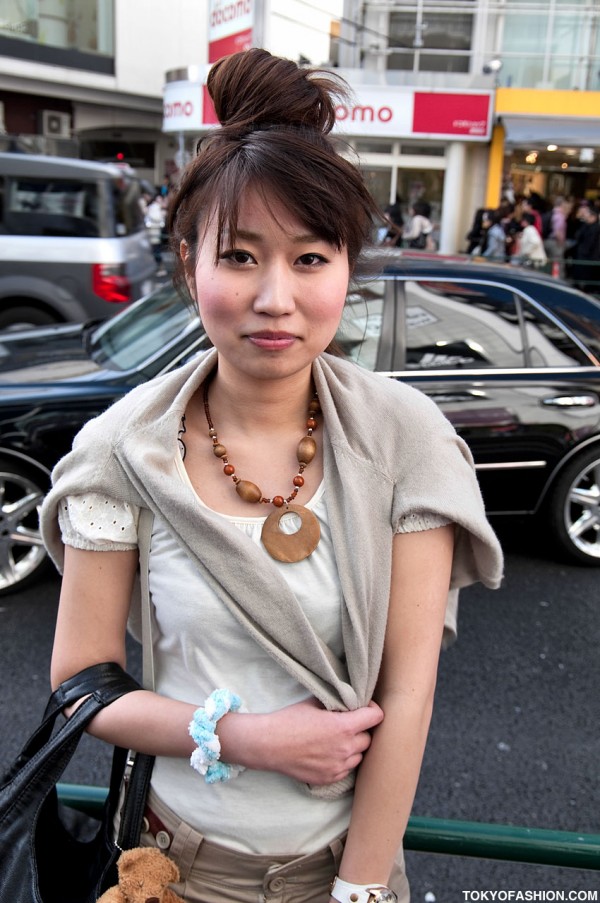 Click any photo to enlarge it.