Heart Belt Buckle & Hair Ball in Harajuku
These two cute Japanese girls were photographed on Cat Street in Harajuku. The girl on the left – the one with the large hair ball on top of her head – is wearing a black vest over a white top, wide leg pants, and sandals. The girl on the right is wearing a black lace dress with a belt that has two large hearts in the front, black leggings, and gladiator style heels. Both girls are wearing necklaces, and the girl on the right is wearing a watch that looks like a Nixon Vega – a model that is extremely popular with Tokyo girls.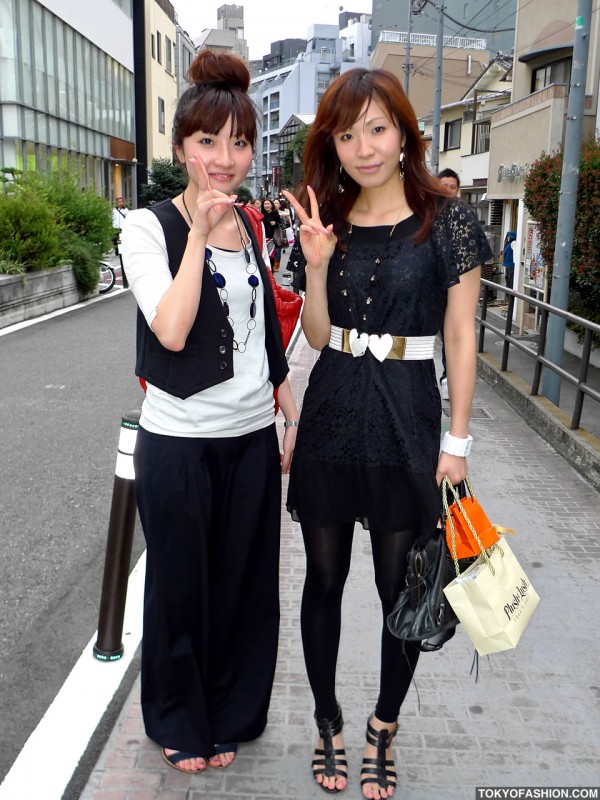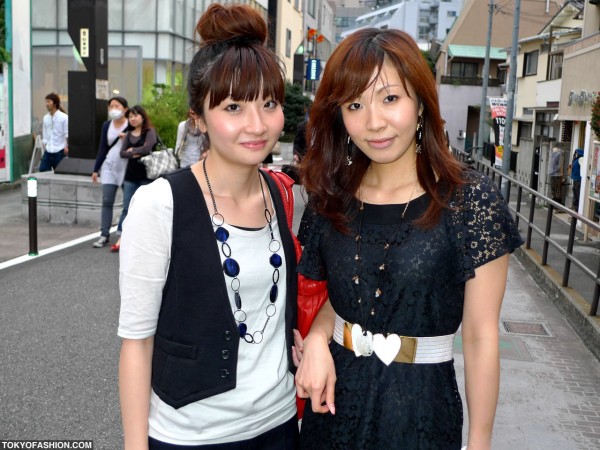 Click either photo to enlarge it.