Harajuku Guy With Longchamp x Jeremy Scott Bag
This awesome Japanese guy was photographed near the XLarge shop on Cat Street in Harajuku. He is wearing large black framed glasses, a really cool black jacket (check the zippers and details in the photos) over a striped shirt, black skinny pants, and black leather dress shoes. He is also wearing a bracelet with huge metal spikes on it and carrying a red Longchamp x Jeremy Scott bag with a telephone print. Attached to the Jeremy Scott bag was a smaller bag (change wallet?) with a chain print on it. He was also smoking, of course.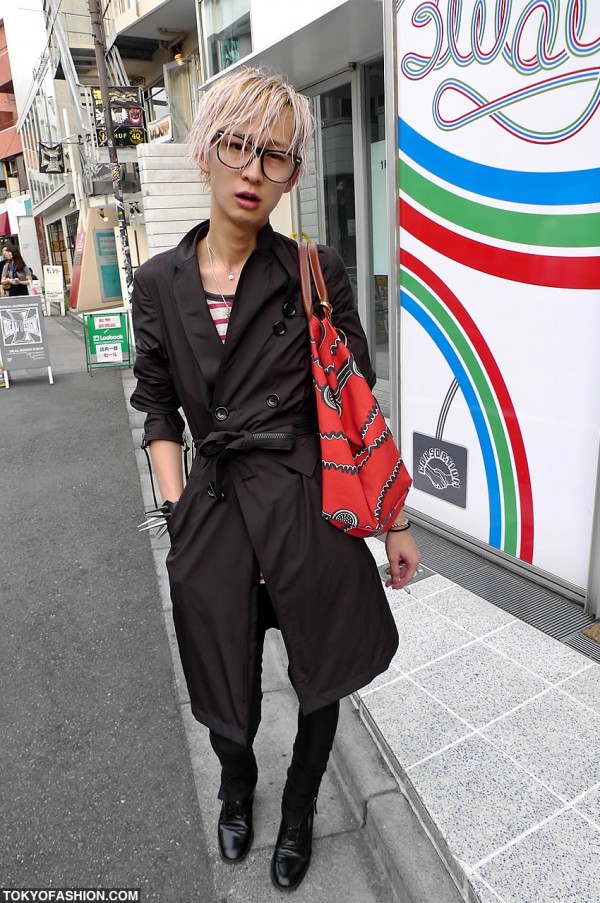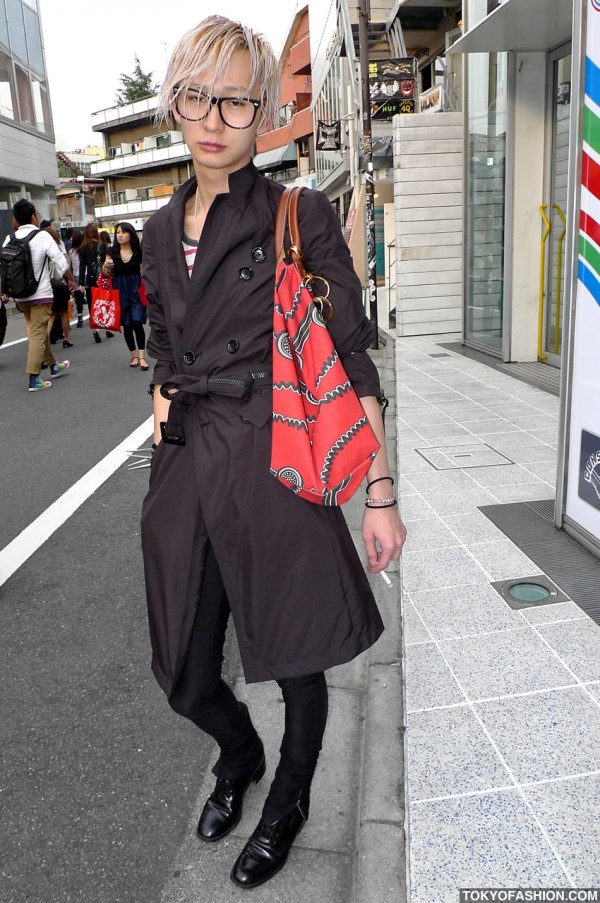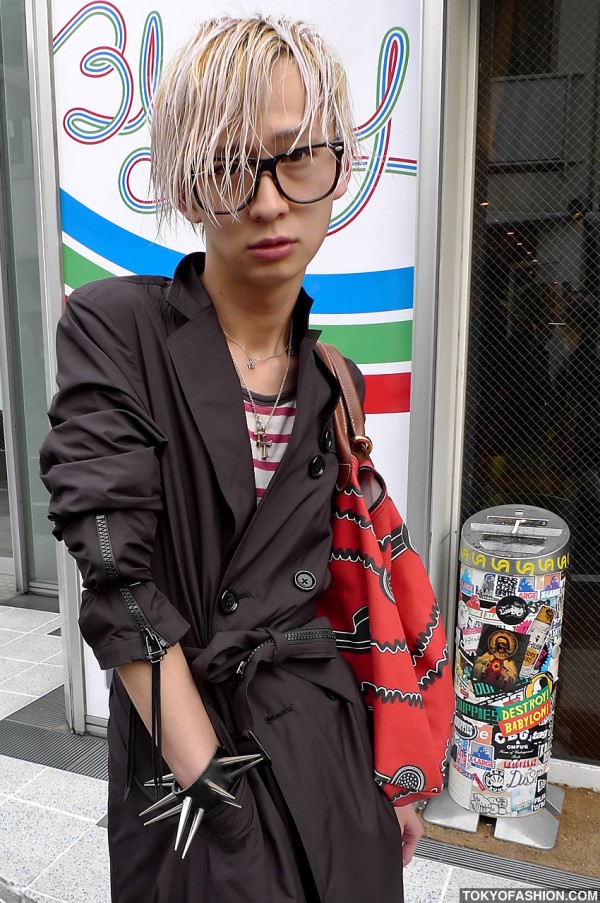 Click any of the photos to blow them up.