Halloween Nail Art Girl in Shibuya
This stylish and pretty Japanese girl was photographed on the street in Shibuya a couple days before Halloween 2009. She was nice enough to let us take pictures of her nail art, which is Halloween-themed. (Be sure to click on the nail art close-up picture to see it at full size.) Besides her awesome nails, she was wearing a skirt by the Japanese brand Metamorphose and a top by Uniqlo. Her orange jacket, butterfly stockings, cute shoes with bows, jewelry, and other items are all from various resale and/or vintage shops. Check her hair and makeup too. How cute and funky is this girl?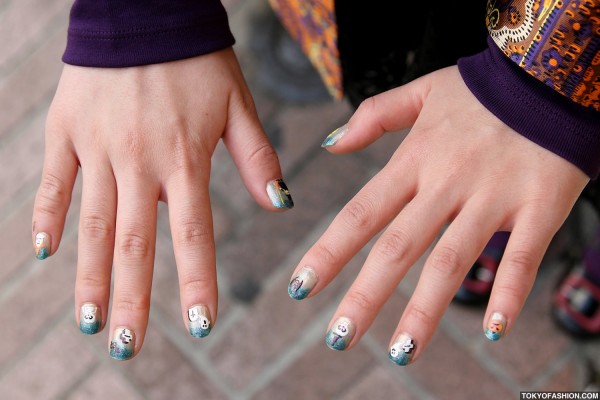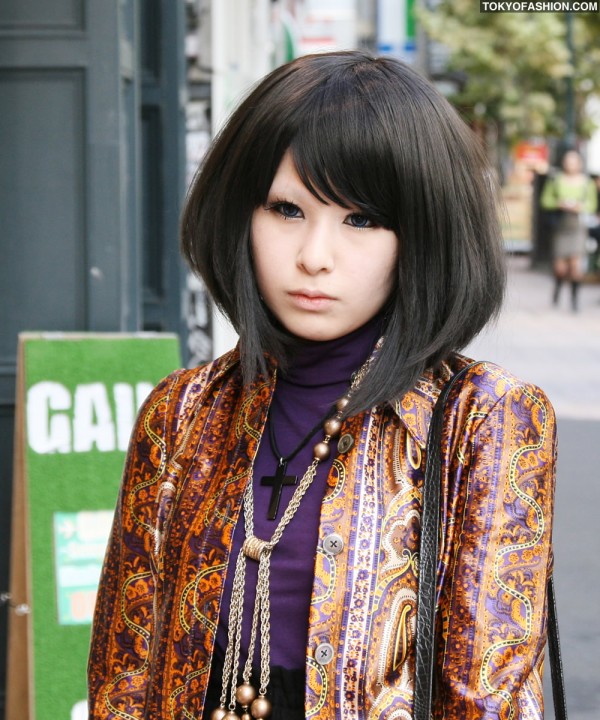 Click any photo to enlarge it (available in extra large size for this Halloween nail art special edition).