Glamour Kills On The Streets of Tokyo
Tokyo street style photo taken at the junction of Cat Street and Meiji Dori in August of 2009.
This colorfully dressed Japanese guy and girl posed for our photo in Shibuya, next to graffiti by the Tokyo/NYC artist collective Faile. The awesome blonde Japanese girl is wearing a t-shirt by NY brand Glamour Kills, denim short shorts, green striped knee high socks, and Vans V2041 Hi sneakers. The equally cool guy with her is wearing a double billed baseball cap, multi-color collared shirt, baggy jeans, and Adidas sneakers. They are both wearing various colorful accessories and they both appear to have tattoos on their arms.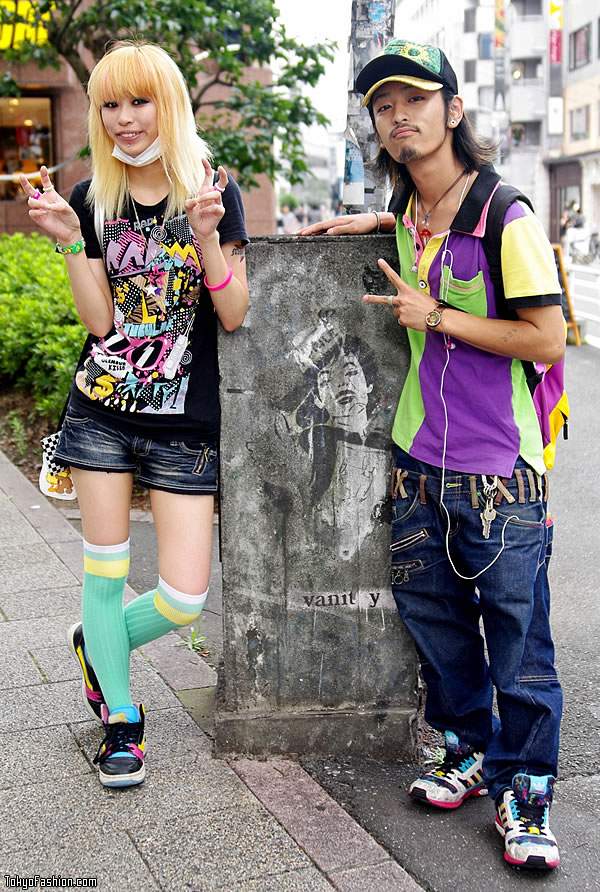 You can click the image to see a bigger version.