Fur Vest and Fuzzy Hat Girls in Harajuku
These two cute Japanese girls were photographed in Harajuku. The girl on the left is wearing a fuzzy gray newsboy hat, a heart pattern sweater over a white top, denim short shorts, and black knee-high boots. The girl on the right is wearing a fur vest over a shorts jumper, black leggings, and flats with a furry ball on them. The girl on the left has a Cher eco bag and the girl on the right a shopping bag from the Harajuku shop Beatriz. If you click on the close-up, you'll see the cutest part of their outfits – they are wearing matching dangling heart bracelets!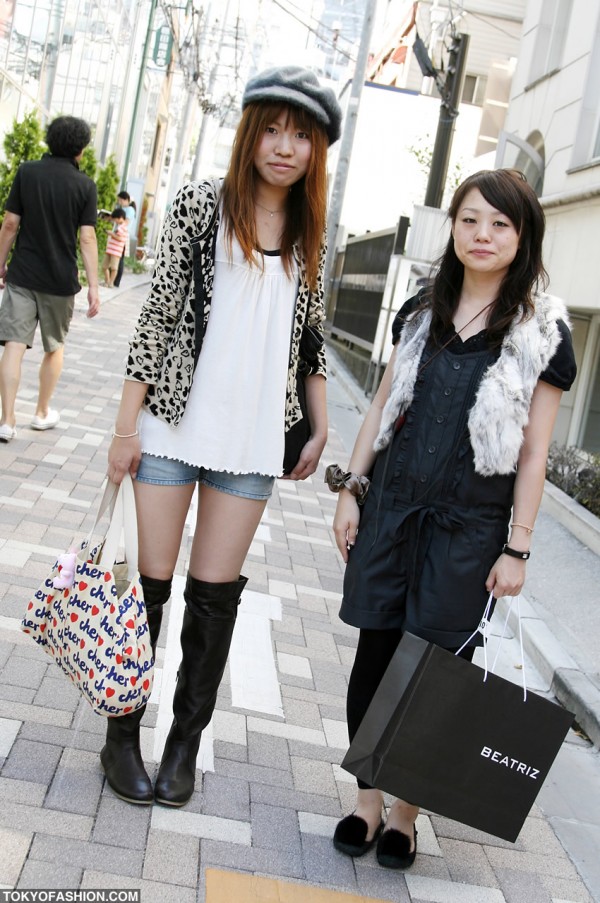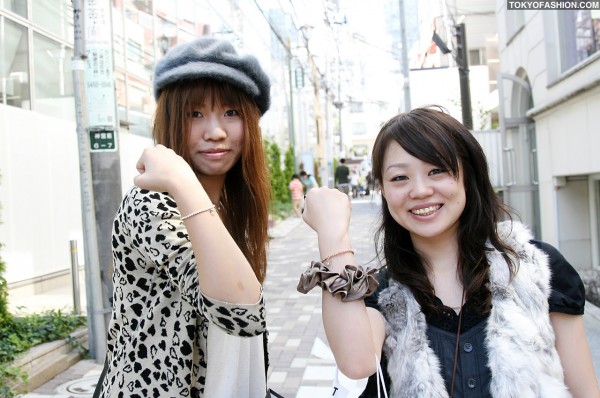 Click either picture to see a larger version.