Cute Overalls & Vans Sneakers in Harajuku
This baggy denim clad Japanese girl and guy were photographed in Harajuku. The smiling guy is wearing a cap, a white Vans t-shirt, a pair of baggy jeans, a belt with a large silver belt buckle, and black Vans Half Cab sneakers. The girl with him is wearing cute baggy denim overalls with the legs rolled up, a white t-shirt, a backpack, and New Balance sneakers.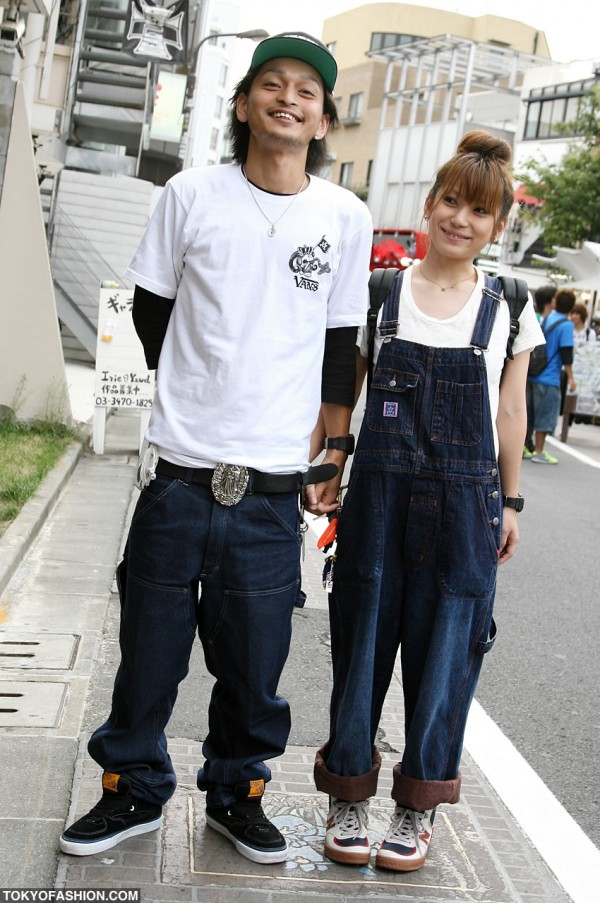 Click the photo to see it bigger.