Cute Omocha Party Girls in Harajuku
We spotted these two smiley Japanese girls walking on Omotesando Dori in Harajuku a couple of weeks ago. One of the girls has caught our attention a couple of times in the past, each time wearing a variation of the cute and colorful style you see her wearing in these photos. When we talked to her about her outfit, she explained that most of the items are from a new Japanese fashion brand called Omocha Party. The designer is a friend of hers and his handmade creations will be available to the public for the first time starting in late November at the new Spinns Harajuku shop.
Besides all of the fun Omocha Party items, Karima (the girl on the right in the first photo) is wearing a pair of Madfoot sneakers. Both girls – one is a student and the other is shop staff – told us that their favorite band is Bunny The Party.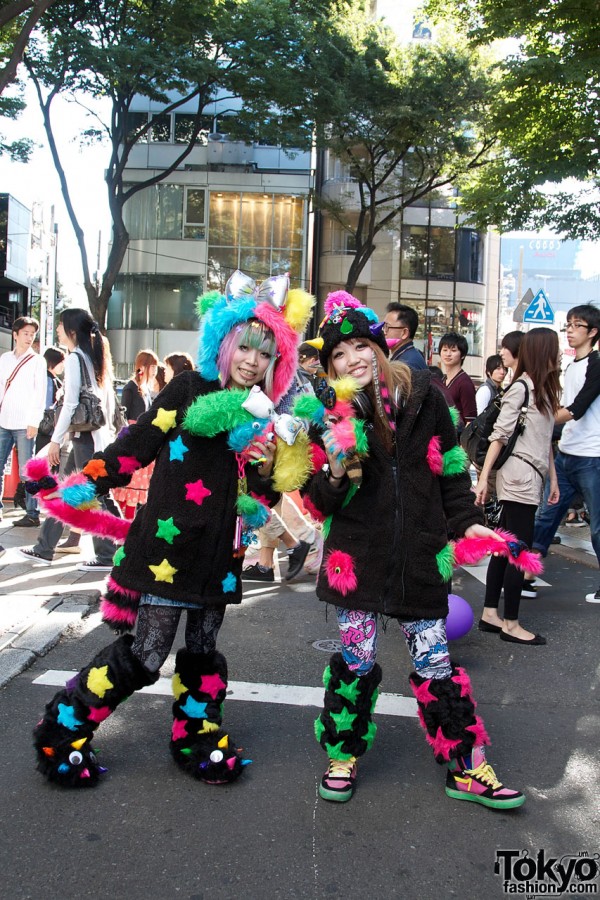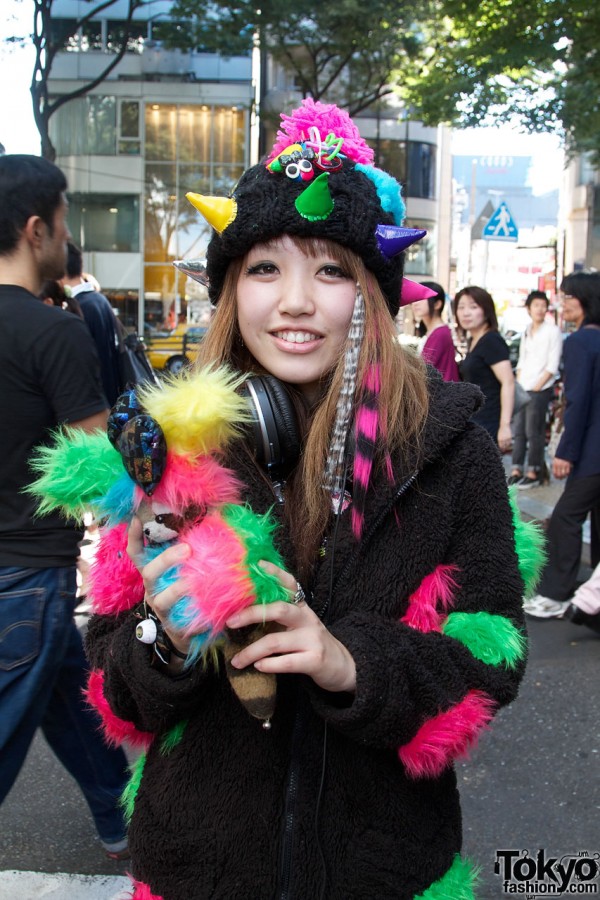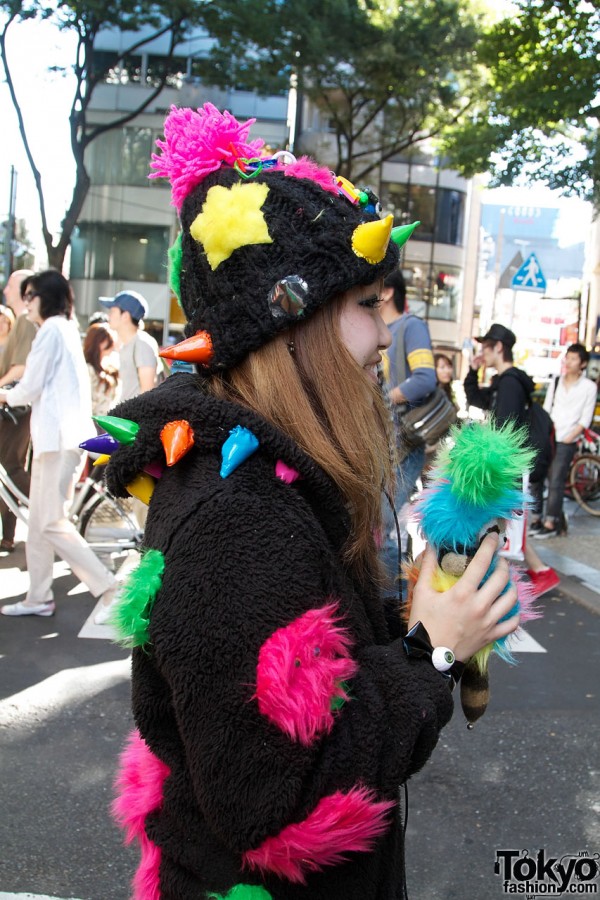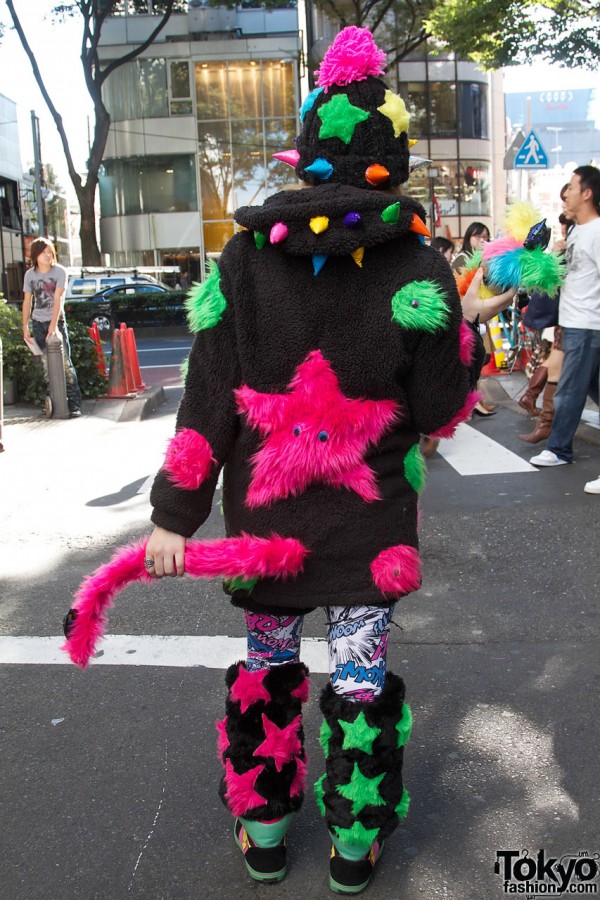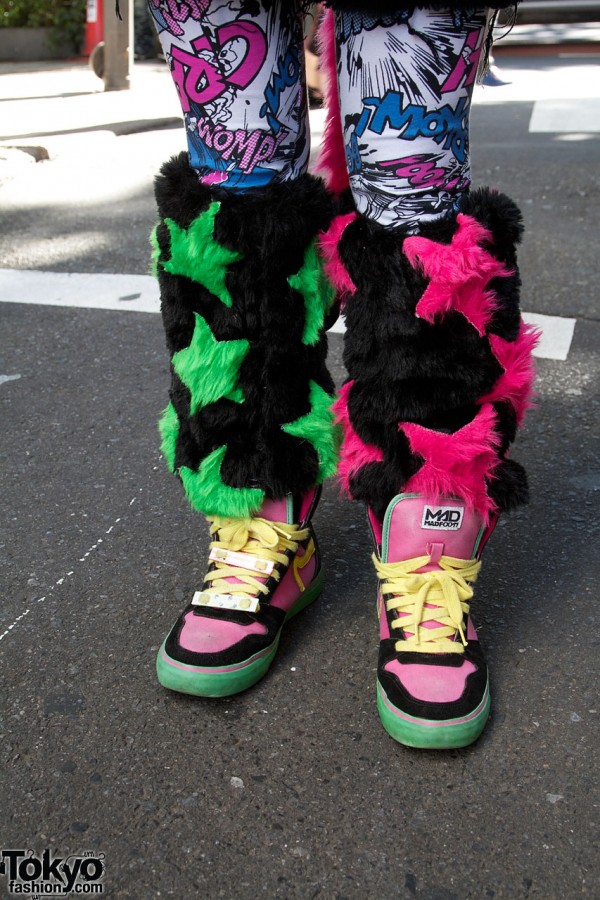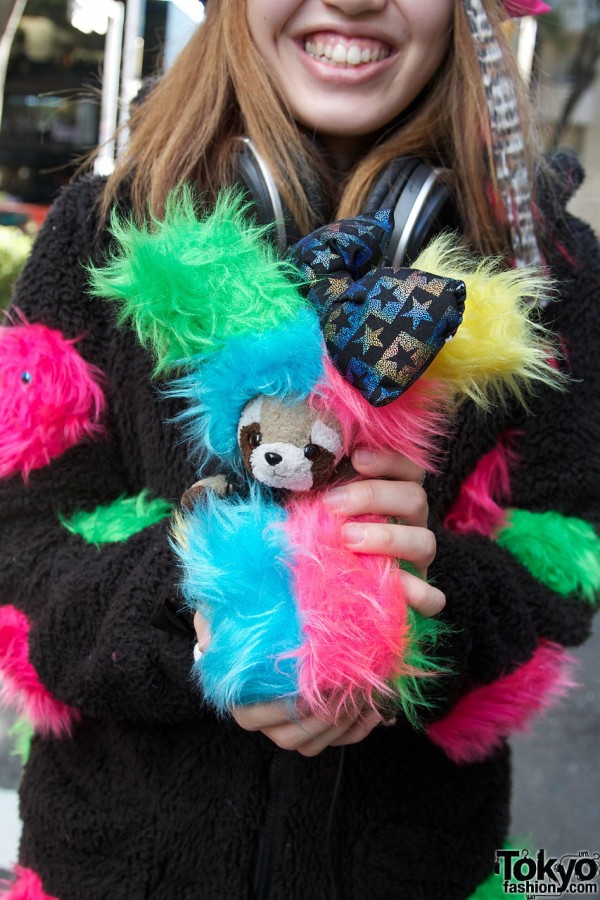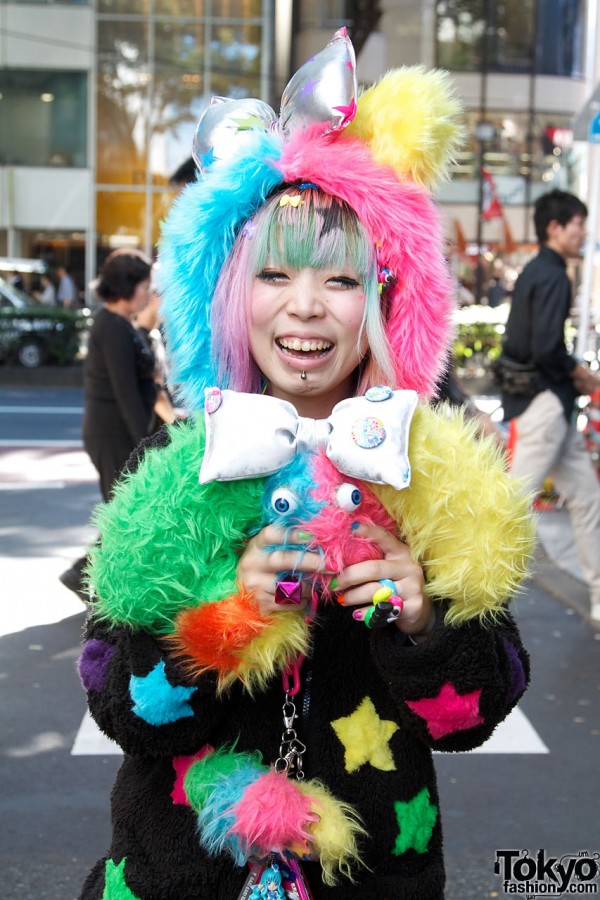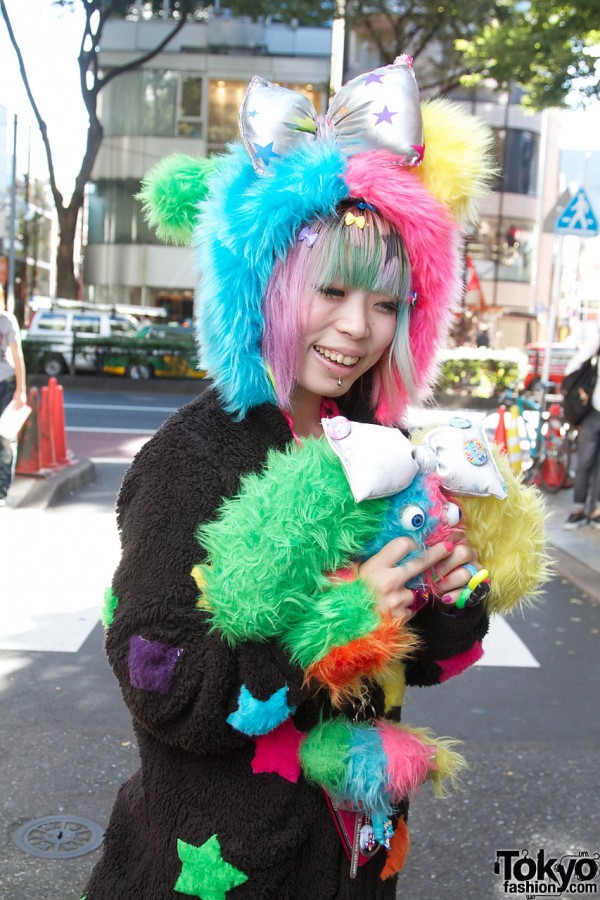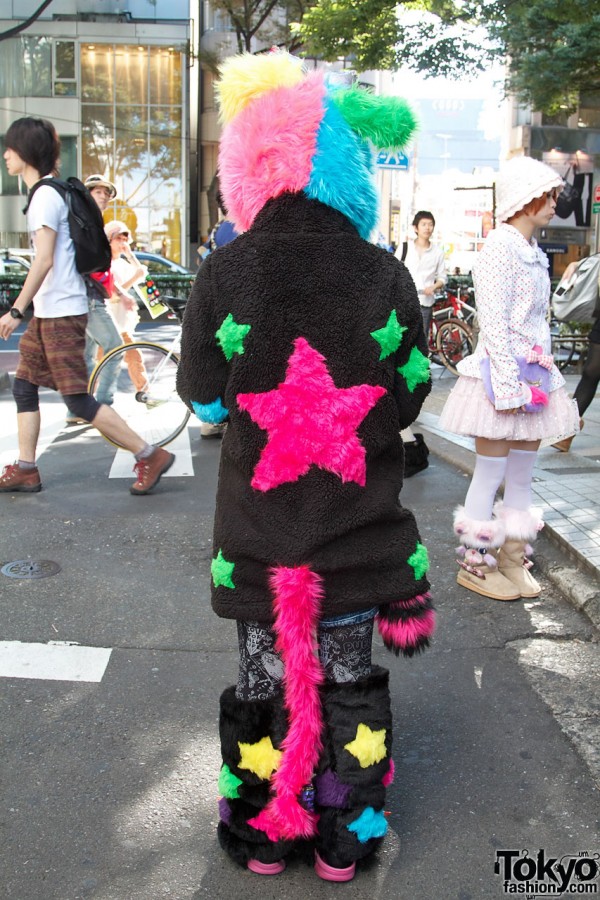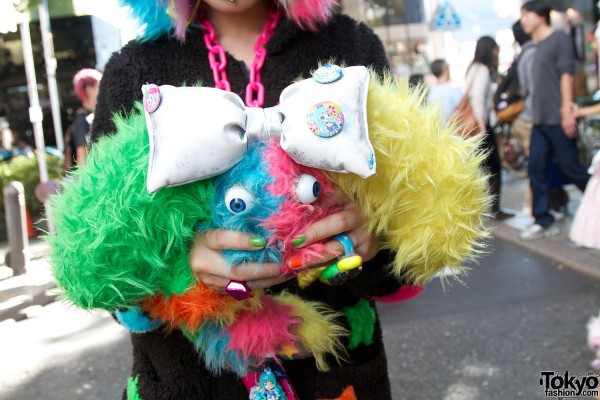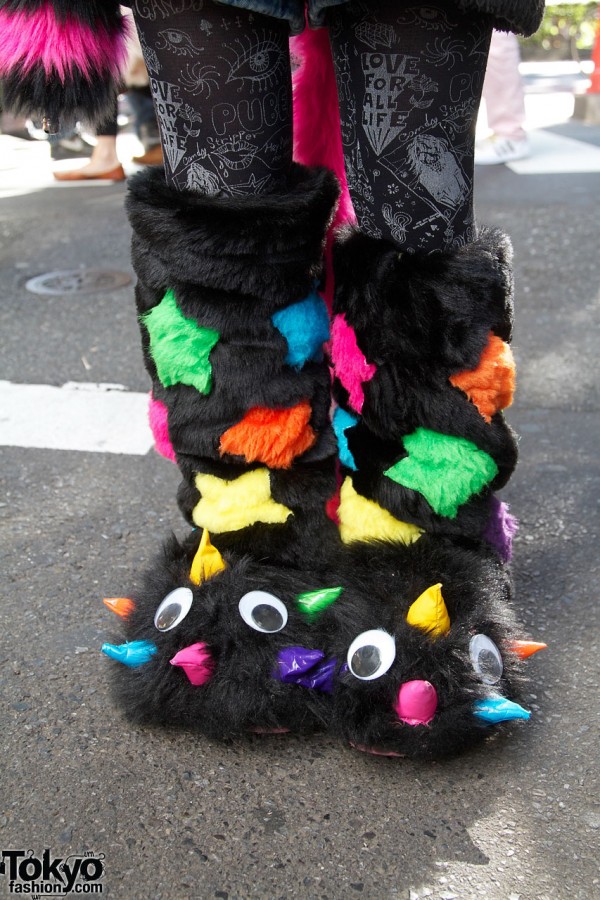 Click any of the pictures to blow them up!