Blonde Hair & Full-Sized Headphones in Shibuya
This blonde Japanese guy was photographed on the street in Shibuya. He is wearing a pair of vintage-looking full-sized headphones, a plaid long sleeve shirt over a striped shirt, plaid shorts, and brown leather topsiders. He also has a pair of sunglasses in his shirt pocket and a shoulder bag.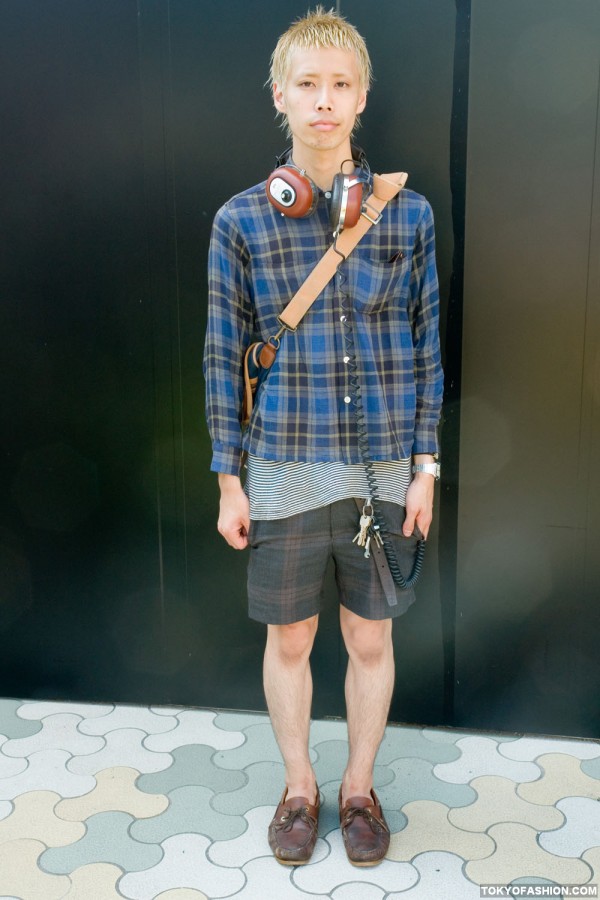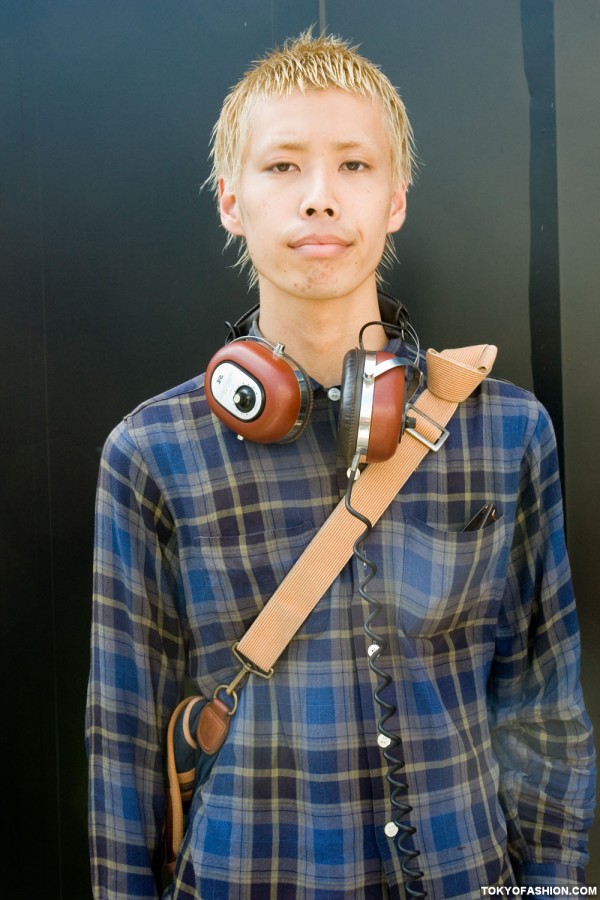 Click either photo to blow it up.