Bandana Hair Bow, Cheetah Print & Hat in Harajuku
We photographed these two cute Japanese girls in Harajuku. Their headgear was the reason that we stopped them. Each girl is wearing an item that is a Spring 2010 fashion trend in Tokyo. The girl on the left is wearing a hair bow – where a bandana or handkerchief is tied around the head into a bow. The girl on the right is wearing a blue boater style hat. Besides those items, their fashion includes a cheetah print jacket, leather jacket, long floral skirt, belt, and cute footwear.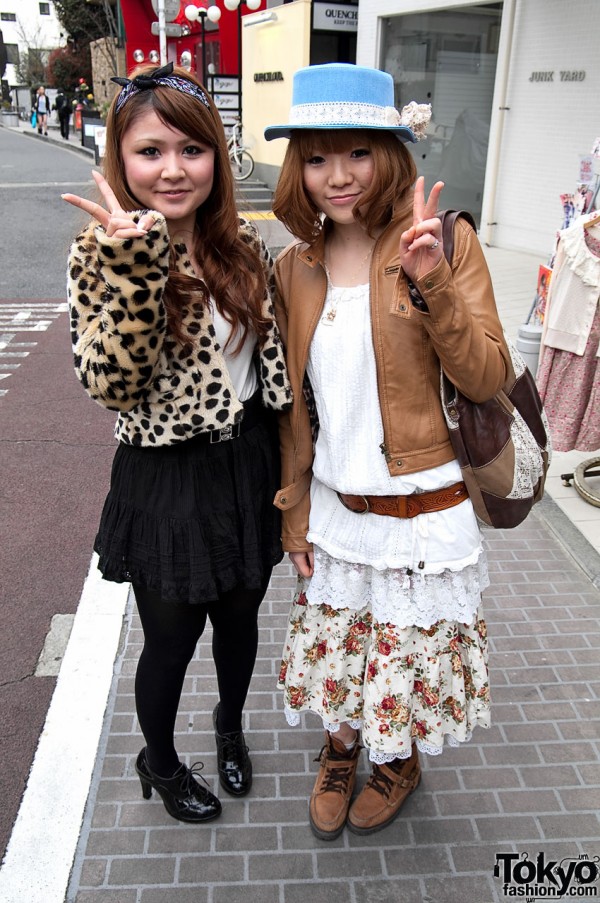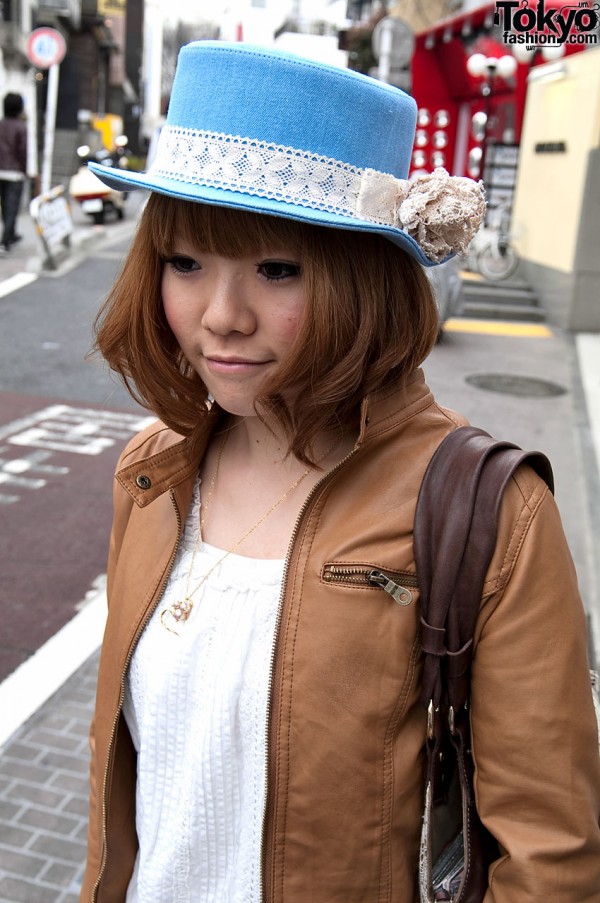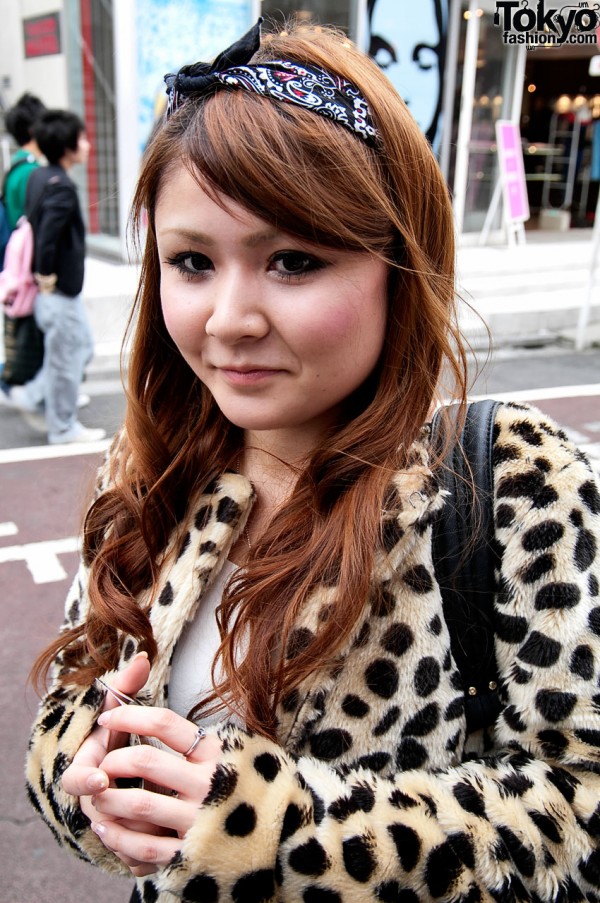 Click any of the pictures to see them in high resolution.