Baggy Belted Overalls & Vans in Harajuku
This cool looking Japanese guy was photographed in the Harajuku area of Tokyo. He's wearing a plaid hat, baggy single strap overalls with plaid pockets and a belt, a t-shirt with a character that looks like a disturbed Monchichi on it, and Vans V2041 sneakers. He has several charms attached to his belt and backpack including a waffle, a bowling pin, a stuffed animal from Tokyo Disney Resort, and a cute stuffed Elmo doll.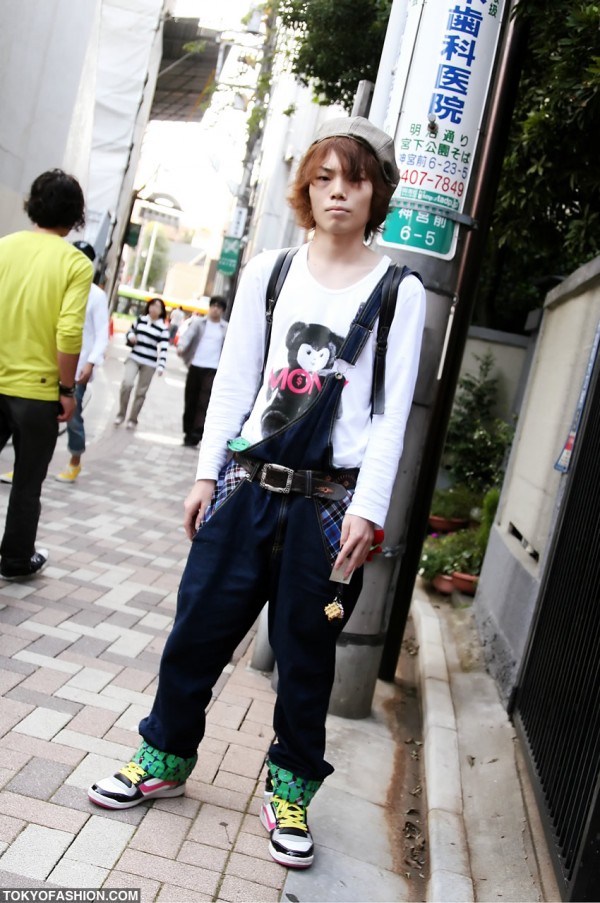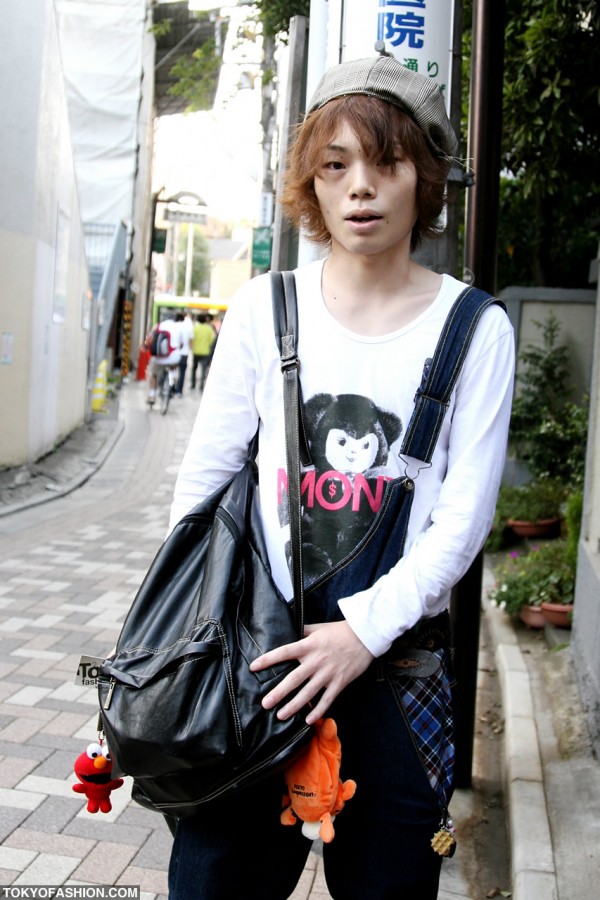 Click either photo to enlarge it.