Ayumi Hamasaki Fan Cars in Tokyo
Ultra-popular JPop singer Ayumi Hamasaki (aka Ayu) recently held several sold out concerts at Yoyogi Park in Tokyo. Like some of the other female Japanese pop singers, Ayumi has a lot of very dedicated male followers. Her fanclub is called "Team Ayu" and some of the members of the club go further than just buying t-shirts and setting up websites dedicated to her. How far are do they go to show their love for Ayu?
Walking along the street in front of Yoyogi Park before the concerts, there were "Team Ayu" vans, cars, and even scooters, for as far as the eye could see. Here are pictures of some of the moving Ayu shrines.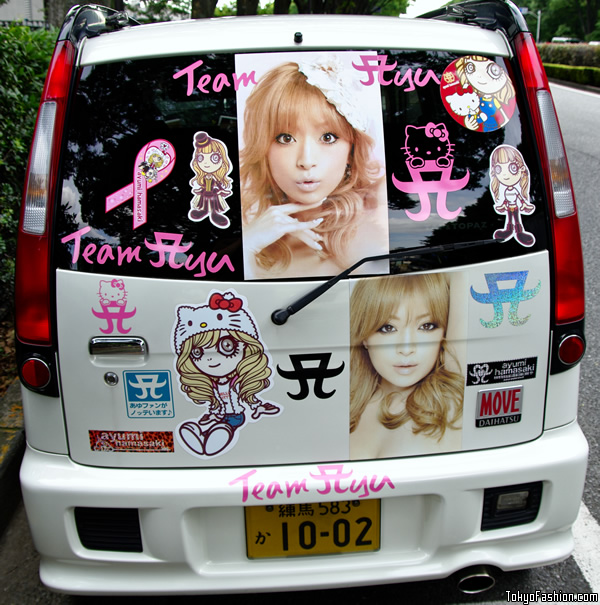 Notice the 10-02 license plates on most of these vehicles? October 2nd is Ayu's birthday.
On the side of this car it says "Cute and funny sweets girl":

Lots of Ayu love inside the back of this van:

Stuffed Ayu "A" logo inside of this fan van:

This one says "Second House" and inside there is a miniature version of the same van:

Some fans chilling out behind one of the vans:

Japanese girls taking pictures of one of the Team Ayu cars:

Ayumi Hamasaki fan scooter – with two helmets:

A couple of nice Ayu fans showing off their concert fashion for us – the girl on the right is wearing Baby Shoop: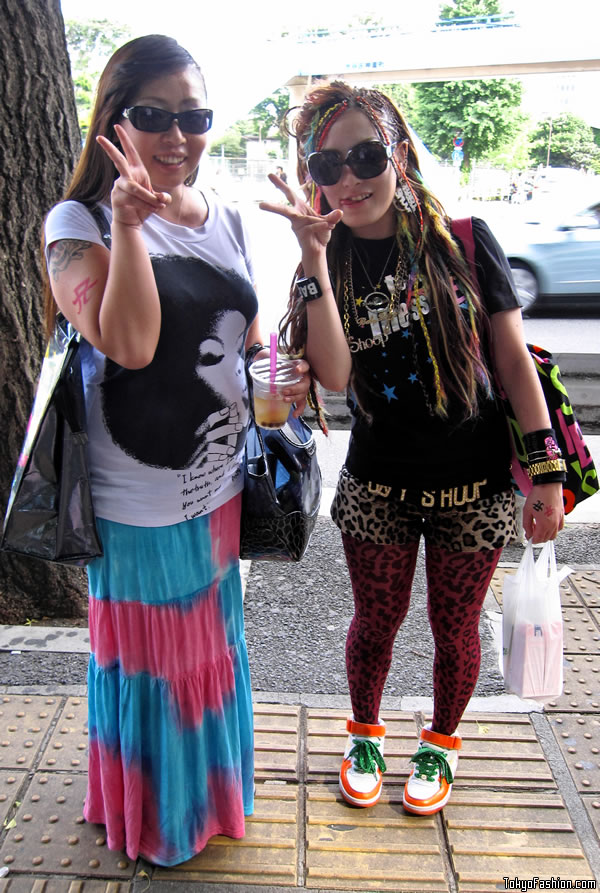 More pictures and bigger versions of the above pictures are available on Flickr. Next time we'll also try to get more pics of the fashion being worn by the concert fans.